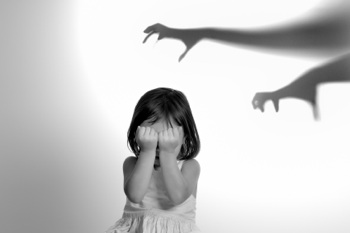 As a small business owner for the past seven years – I've worked thousands of hours building my business, had lots of coffees and lunches, attended hundreds of networking events, helped many organizations – eesh the list goes on and on!
Why have I worked so hard?  Because I was building my reputation – exactly the way YOU are – one person at a time. When I read a recent article Brandjacking: Activist Group Launches 'Exxon Hates Your Children' Campaign made me happy I'm no longer leading a large communications group for a multinational company. Today's social media makes nothing off limits and everybody can have a shot at your reputation and brand with the click of a mouse.
In an earlier post, The dark side of social media, I talked about people who set up anonymous twitter accounts and hide behind them to pull down a person's reputation. I decided to do a part 2 of this post, but focus more on the issues the big, complex companies encounter in trying to navigate through the social media world and maintain their reputations.
Let me be clear – It ain't easy. In the Exxon example, we have a group vehemently opposed to the company. Greenpeace took the same approach with a series of ads Shell did on Arctic exploration and development and developed a very clever website.
So what's a company or really any organization or person to do when they're under attack? The blog Brandjacking: Social disaster or highest form of flattery?, makes the point organizations don't need to stand by and watch the accident happen.
Here's what I believe, at a strategic level, YOU need to do when You're under attack.
Decide if it's worth responding. Is the communication having a serious impact on your reputation? Are your customers affected in some way, perhaps confused about the messaging? If the negative campaign is having minimal impact, then the best thing is probably to do nothing.
Do you have a real problem?.Is there any truth in the messages coming through about your company? Do you have an issue that will only escalate if you don't address it?
Set The Record Straight. If the information is creating confusion in the marketplace because of the conflicting messages, then you do need to go on record and set things straight. Even more important, you need to connect directly with your employees, customers and other important stakeholders, an advantage you have over anyone else.
Dig The Well Before You're Thirsty. Well before any issues develop, you should have a social media strategy that connects with your stakeholders. Strong relationships should already be formed.
When your company is the target, it's easy for people around you to lose their sense of perspective. Regardless of what's happening, staying close to your values and what you believe in will benefit you in the long run.
And for all of you where issues are a regular part of your job, some counsel that's sustained me during the tough times — don't lose sight that "this too shall pass."